主页Product InfoProduct Info|Chains for Agricultural Machinery
Chains for Agricultural Machinery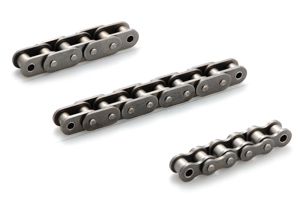 We provide a wide range of transport and transmission chains for agricultural machinery used under harsh conditions. Chains used for many agricultural machines such as cultivators, rice planters, combines, binders, and tractors require durability and strength.
KCM chains for agricultural machinery provide reliable performances with their rich proven track records.
Chains for Agricultural Machinery Product Info and Catalog Download
"F"-type (oval) Roller Chain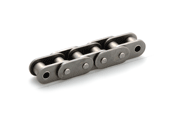 KCM "F"-type roller chain has oval plates replaced from those of standard roller chains.
This chain is most useful for transportation of materials directly on the chain as well as common transmission.
Chain number:KCM 40F~120F

CA-type roller chain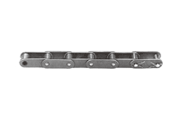 KCM CA-type roller chains are mainly employed for power transmission over relative long shaft to shaft distance at low speed and used with attachments especially in larged sized farm machine.
Chain number:KCM CA550, CA557, CA620

Agricultural Roller chains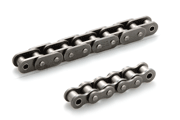 The KCM roller chains for farm machines are used for a wide range of applications, from power transmission to conveying, thus contributing mechanization and energy-savings of agricultural work."FR"and "HLL"models are specially designed for heavy-duty power transmission in the farm machine destined to work in severe working conditions.
Chain number: KCM 415, 415S, 420, 40, 428H, 520, 50
Chain number: KCM 40 FHR, 50 FHR, 80 FHR, 100 HLL, 120 HLL

---
You need Adobe Reader to open this PDF file.

Click the left buttom to download and install Adobe Reader. You can view the file after the installation.